We are thrilled to announce that Virginie Haas has joined Citalid's board alongisde Citalid's founders (Maxime Cartan & Alexandre Dieulangard) and investors (Seventure, AXC, Relyens, BNP Développement and Albingia). Virginie is an accomplished leader with a background that spans across industry heavyweights such as IBM, Shift Technology, and Ubisoft. With her extensive track record of driving global growth and transformation, Virginie brings a wealth of experience and expertise to our board.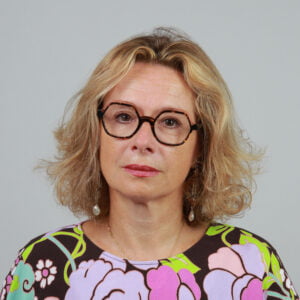 During her career, Virginie has demonstrated her ability to navigate diverse and volatile landscapes, from IT to video games through B2B SaaS & Insurtech, making her a valuable asset for every team she joins. She has a proven track record of providing mentorship and guidance to emerging businesses, helping them develop scalable strategies and models with international ambitions. She shares many key values with Citalid and her commitment to supporting the next generation of innovators aligns perfectly with our long-term goals.
With Virginie's guidance, Citalid is all the better equipped to scale up and structure the Cyber Risk Quantification market. The timing is perfect as our company embarks on an exciting journey to make Cyber Risk Quantification a must-have on the cyber insurance market: Virginie's extensive experience and deep understanding of insurance will prove to be extremely valuable.
"We are very proud to welcome Virginie Haas to our team. Her experience and dedication to driving growth and transformation make her a perfect addition to contribute to Citalid's journey through scalability. It also consolidates our positioning towards insurers, brokers and reinsurers. Her strategic vision and global perspective will undoubtedly help us navigate the unique challenges and opportunities of this sector." says Maxime Cartan, co-founder and CEO at Citalid.